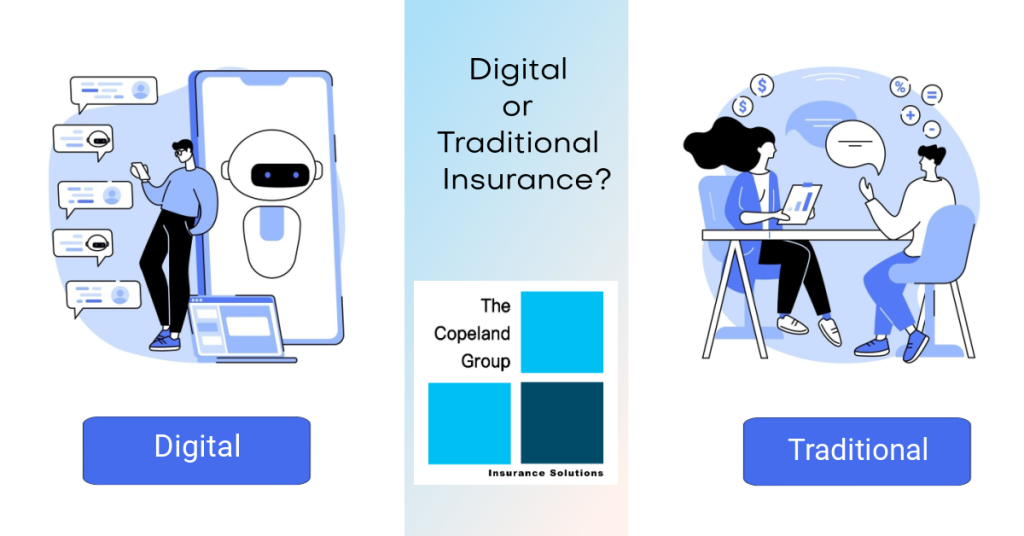 The digital era has been here for a good number of years, there is nothing new about that. However, we saw a rise in digital services back in the surge of the 2020 pandemic. Traditional brick and mortar businesses had to go digital- including insurance services.
What exactly is digital insurance?
This service is provided by legitimate companies that sell insurance strictly online, using a mobile app or a website. Clients can browse through different coverages for auto and home insurance without ever having to speak with anyone over the phone. The prices are generally lower and buying insurance had never been easier as it only takes minutes. All you have to do is accept what you read and pay.
The other side of this digital way of shopping for insurance is that you are being helped by artificial intelligence- which is pretty intelligent but will never replace a human mind. Most people who shop for insurance believe that they are covered for everything. But when the time of a loss comes, they discovered that they were not completely covered because they did not understand what they purchased in the first place. There was no one to explain the technical insurance terminology. When an accident happens they have to deal with artificial intelligence for the most part until the time to speak with a human in some other country. These are likely the reasons why they offer lower prices.
According to a Claims Journal recent report, customer satisfaction in digital claims is declining steadily. Looks like the reason is that all their communications are electronic. It was reported that clients were facing too many technology glitch problems, infrequent updates to their claims, and frustrating workflows that forced them to pick up the phone and chase down information- this should not be their job especially when they have just dealt with an accident.
Traditional Insurance
With a traditional insurance agency, agents will inform you about coverages in certain scenarios, making sure you are comfortable buying a certain package or product. Currently, these agencies have adopted digital practices to conduct business, making it easier and more convenient for the client. Their job is to be available to the client's needs every step of the way, not only during the sale. Traditional insurance companies have also many years of experience and are very strong financially, not likely to go bankrupt.
The Copeland Group is an independent insurance agency. This means that we are a traditional service provider with the ability to be digital too. We go shopping for our clients to find the best protection they want and need for the best price. We can do this because we work with some of the most reliable insurance companies in the country. We also are fully equipped with customer service and a claims department. This is at no cost to our clients. We pride ourselves in excellent customer satisfaction and love to take the time to educate our clients on what options they have and what coverages are available to them. This is exactly what makes us different and why we have our customer's loyalty.
Give us a call. A human will answer any insurance question you have- I promise!