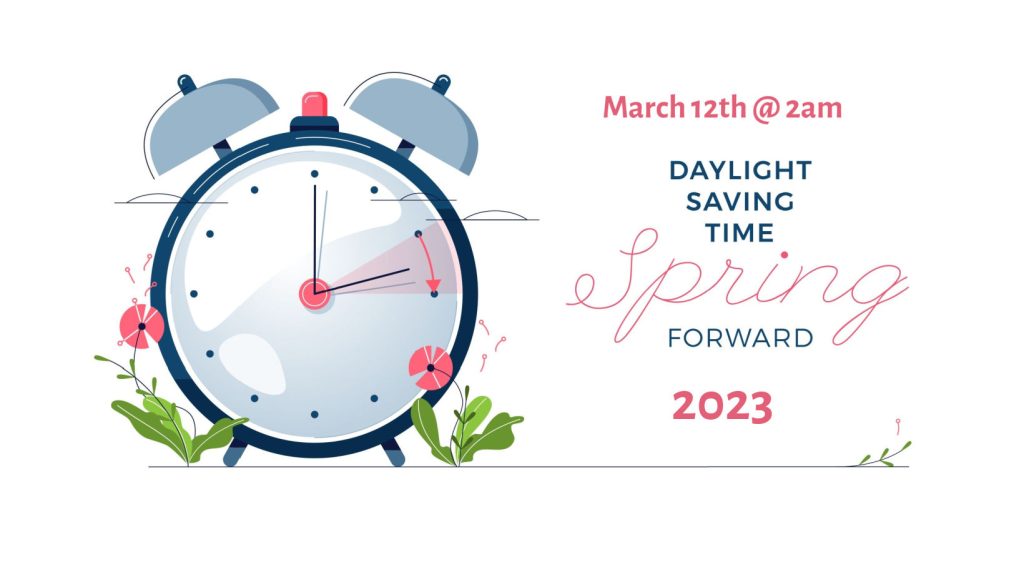 The time has finally come to "spring forward" our clocks. The Daylight Saving switch this year is March 12th robbing us of one hour of sleep. Almost 20 years ago, President George W Bush signed this law into effect. The reason, supported by the US Department of Transportation was to boost productivity and conserve energy, but only in a few industries. These include tourism, retail, golfing, barbeque, etc.
However, Daylight Saving does not help the rest of the general population and farmers, movie makers, schools, or the criminal justice system. Apparently, the change in circadian rhythms leads to more accidents on the roads and workplace. Also, the lack of sleep at the start of Daylight Saving has been linked to sleepy judges doling out longer sentences. This change in hours is also a culprit to a higher risk of depression, heart attacks, miscarriages, and a number of health problems.
In March of last year, the Senate unanimously voted to pass the Sunshine Protection Act, which if passed by the House, and signed by the President, would make Daylight Savings permanent and start to take effect on November 5, 2023.
For now, do remember to mentally and physically prepare yourself for the shift. Sleep extra early the night before and drink plenty of water the days leading to the change. Meanwhile, let's hope for the best come November and make sure you have enough auto and home insurance coverage for peace of mind.